Assiniboine Forest
Assiniboine
Full Moon/Sophie Hamilton (The Man's Daughter), an Assiniboine Woman, 1898; Omaha, Nebraska
Total population
3,500 [1]
Regions with significant populations
Canada ( Manitoba , Saskatchewan and Alberta )
United States ( North Dakota and Montana )
Languages
Assiniboine , English
Religion
traditional tribal religion, Sun Dance ,
Native American Church , Christianity
Related ethnic groups
Dakota , Stoney [1]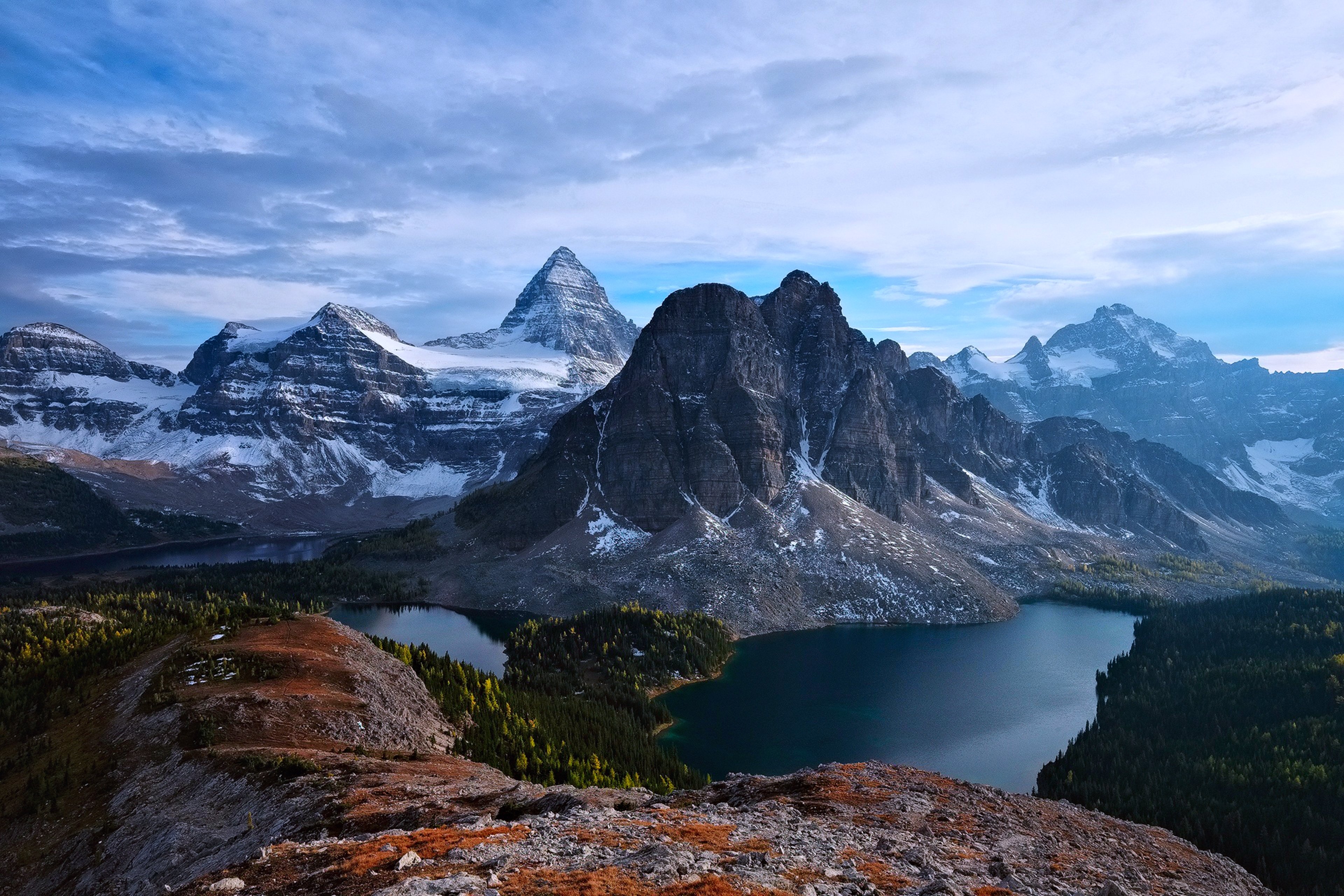 History Of Assiniboine Wood
Assiniboine was established in 1920. Located in what was then the Town of Tuxedo, road cuts (which today have become trails) were established throughout the forest in preparation. The plans to develop the region were stopped by the 1929 stock-market crash and depression. For the rest of the time, residents used the forest for recreation and small landfills.
Local residents, including Bernie R. Wolfe (City of Winnipeg Councillor), became more interested in the protection of the forest and wildlife. Although the Town of Tuxedo was not interested in this idea, it joined the City of Winnipeg in 1971, making the possibility of preserving the forest more likely. After persistent efforts of citizens and individuals, including the Assiniboine Park Centennial Committee in 1973, Assiniboine forest was saved as a municipal park.
Assiniboine Park is Canada's largest urban natural park. Located within the City of Winnipeg, it provides urban residents a chance to view wildlife and experience nature close at hand. The quality of citizens' lives is greatly affected by such an interpretive encounter with nature.
Top of page
Other proposed Amenities include 2nd Parking Lot for Wheelchairs, New Wheelchair Accessible Trails, Washrooms
Charleswood Rotary Club seeks $800,000 to help improve Assiniboine forests. (Lyzaville Sale/CBC). Winnipeg's Charleswood Rotary Club wants to enhance Assiniboine for all those who visit it, and also work towards maintaining its natural state.
On Tuesday, the club revealed that it is planning to add a variety of features to the forest including a new parking area, interpretive center, restrooms, and wheelchair-accessible trails.
Club members commissioned an assessment of the forest to determine the extent of any improvements. The study revealed that over 170,000 people regularly walk, run, bike and ski through it each year.
We want the forest to remain in its natural state, not to be impacted by all of that traffic. So we're also looking at ways that we can protect what's there," said Jack Wilson, the chair of the project.
We must do everything to preserve the forest for our kids and grandchildren.
Assiniboine Park
Winnipeg Public Parks Board formed in 1893. They purchased the initial land to make the park in 1904. Although it was in use prior to 1909 the park was finally opened.
The park is named after the Assiniboine People. 1,100 acres or 450 ha are included in this park. 400 acres or 160 ha of the park's land area is designed in English.
Assiniboine Park Riparian Forest Project
Assiniboine Park – A well-known, much-loved recreation area that is located to the east of the footbridge along the south side Portage Avenue. Many years of heavy use have caused the forest's loss of its natural vegetation. Invasive species such as those that are replacing native plants, flooding, and trampling has all contributed to this decline. Due to heavy usage, a vast trail network has developed and soil compaction has left large areas of ground bare.
, invasive species removal and creating a main trail. It is hoped that the project will reduce recreation's impact in the forest and preserve this natural area for future generations.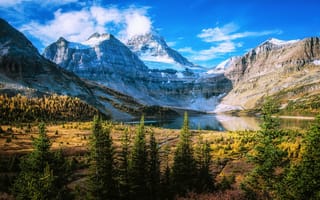 Chase the Ace Lottery
The Charleswood Rotary Club is offering the Chase the Ace Lottery in support of Enhancements to the
">Assiniboine Forest. Tickets are ten for $10, forty for $20, and two hundred for $40. You will receive a $2,500 guarantee in your accumulator pot.
Every Thursday at 5pm, the draw takes place. So get your tickets as soon as possible! Tickets cannot be bought online. To purchase tickets, click here.
All profits will be used to fund the $800,000 Charleswood Rotary Club commitment to restore and improve the Assiniboine National Forest. The initiative will enhance the experience for visitors while preserving the environment sensitivity.
Best of luck!
Preston Trail
View Entire Map Printable PDF Trail Stewardship Group:
The Preston Trail is located within Assiniboine Forest, Canada's largest 280 hectare urban nature park. Walkers, cyclists and runners love this new trail made of granular. You can explore the forest further by following bark chip trails that extend from Preston Trail. On the northern portion of the Preston Trail, you will find smaller populations Balsam Poplar and more aspen habitat. Midway along the trail, an observation mound provides great views of a recently constructed wetland, while the mound itself contains examples of native tall grass prairie plant species. The trail ends at the south, where visitors will find a 3 hectare area of tall grass prairie. The trail's name is in honor of the Preston family. They lived there before Assiniboine Forest was established.
Quick Facts
crushed limestone
2.0 km route length
Assiniboine National Forest parking lot located on Grant Avenue at Chalfont Rd.
These are points of interest
Trail to Assiniboine Park. This asphalt pathway takes you to Assiniboine Zoo as well and continues onto Assiniboine Park.
Wetland — The newly constructed wetland was built in 2005 in Assiniboine's drainage and enhancement project. It is intended to reduce drainage issues in the forest.
Tall Grass Prairie Restoration site – Formerly a landfill, this 3 hectare site was restored to tall grass prairie in 2004. The mound on the site provides a scenic view of the area.
Harte Trail, 6.5 km Harte Trail was built on an abandoned rail bed.
Thundering Bison Trail is a link between Fort and Thundering Bison Trail. Whyte Alive is a nature centre.
Sagimay Trail: This trail takes you into Assiniboine Forest, from the main parking lot.
Today's Assiniboine Tree
The Assiniboine Forest today The Assiniboine Forest in Winnipeg Manitoba, Canada is one of the most extensive urban natural forests in Canada. It is composed of large areas of old-growth forest, open meadows and wetland. You can visit the forest year-round without any fees. There are many benefits to the forest beyond aesthetics. They reduce solar radiation and absorb urban noise. Forests can serve as an environmental carbon sink. They are also useful in helping cities adapt to climate change. There are 18 kms of multi-use maintained trails in the Forest, covering 285 ha of wilderness that is largely undeveloped. It is popular year-round for runners, walkers, cross country skiers, and cyclists of every age.
Since 1990 the Forest is being maintained by Winnipeg Charleswood Rotary Club. Charleswood Rotary provides funding/grants of more than $600,000. It also volunteers over 2,000 labor hours in support of a number Forest projects. This includes the Assiniboine forest's entrance sign and development of Grant/Chalfont Parking Lot, construction of a frontgate, design and construction the Eve Werier Pond Boardwalk.
Club support for a four-year program to control thistle growth in meadows near the pond and observation mounds. Clean-ups of large municipal waste disposal sites were completed by the Club. They also corrected an inefficient natural drainage pattern. Club Winnipeg and City of Winnipeg provide annual funding for the Green Team, a team of two students who are employed in the summer to maintain the forest and trails. Charleswood Rotary converted 4 shipping containers to a storage facility so the Green Team could keep their maintenance equipment.
Coyotes aggressively observed in Assiniboine Forest. Warn Winnipeg Police
Sam Thompson Sam Thompson is a wandering coyote.
Larger font Increase article font size Police are warning Winnipeggers about the potential for aggressive coyotes within city limits after a pair of the animals were spotted early Tuesday in Assiniboine Forest.
These coyotes are not uncommon in this area.
A Fort Whyte Alive wildlife specialist told 680 CJOB that animals have been adapting to cities and are moving farther inside the city limits. While humans shouldn't fear them, dogs and other domestic pets can be put at risk.
When roaming coyotes appeared nearby, Winnipeg's three schools were temporarily placed on hold.
Contact with aggressive coyotes should be made immediately by calling Winnipeg police on 204-986-6222. If the situation is urgent, you can call 911.
Story continues below advertisement Bold coyotes close Winnipeg park Bold coyotes close Winnipeg park – Jul 14, 2020 (c) 2020 Global News, a division of Corus Entertainment Inc.
.Assiniboine Forest