St Norbert Farmers Market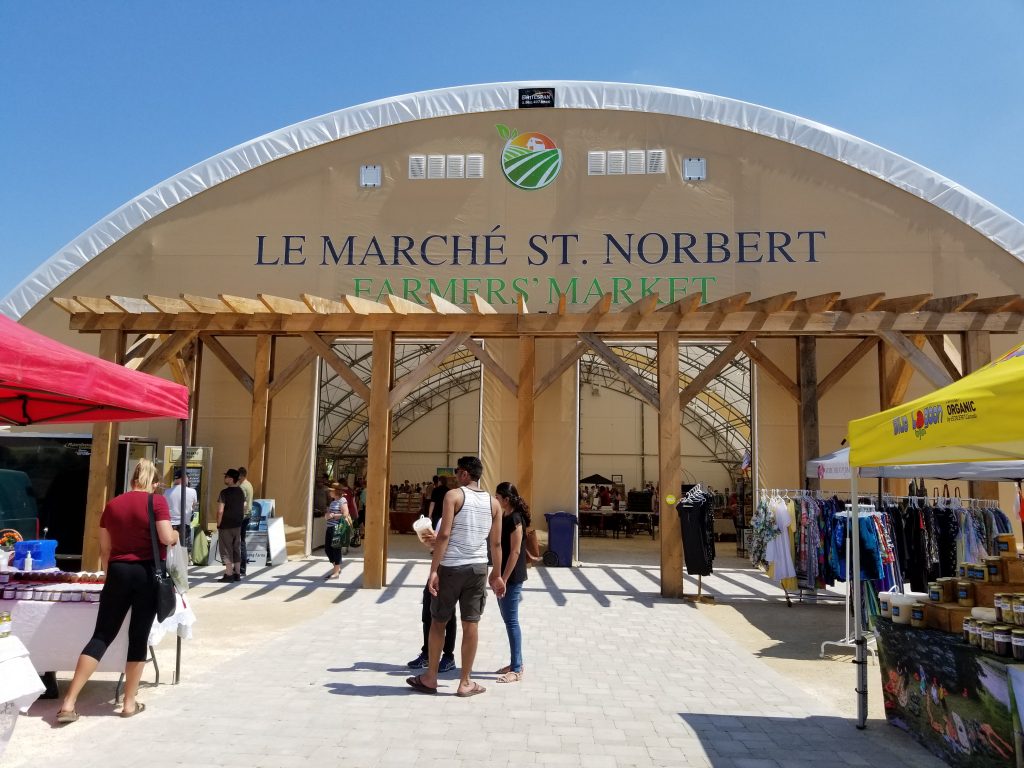 St. Norbert Farmers' market closes early due to heat
St. Norbert Farmers' Market during COVID-19 virus. Source: Marilyn Firth. All of Manitoba is still under heat warning. Temperatures are forecast to reach 35° Celsius Saturday.
The heat warning has prompted St. Norbert Farmers' Market to make a change to its operating hours to help keep people safe.
Because of the heat, the Saturday market will operate from 8 a.m. to 1 p.m. and close an hour earlier than usual.
The market released a statement saying that by closing early, vendors can get to cool spaces before the heat rises and allows farmers to return to their fields a bit sooner.
In 34 years, this is the second year that the market has been closed early. It was 2014 when it rained and hail.
According to the market, people are encouraged to leave before the heat strikes.
Manitoba public health orders now allow 25 per cent capacity at the farmers' market, but the market said they are seeing lower visitor numbers than in 2020, when COVID-19 restrictions were first implemented.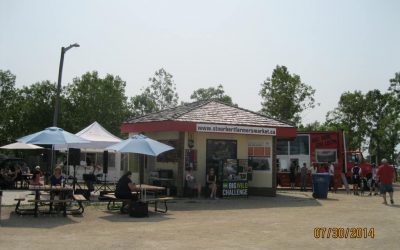 St. Norbert Farmers' Market Adapts To New Reality
Janice Morley Lecomte (Canstar Community News Janice Morley) Summer is a fantastic time to travel and see the sights, and then to shop for fresh produce in local stores. Le Marche St Norbert Farmers' Market is one of these venues.
Since 1983, the St. Norbert Farmers Market has been active in the community. Local market growers, producers and crafters have enjoyed the atmosphere and constant increase in people coming out to buy local products for years. An onsite canopy provides additional space for the market, and prolongs its season.
On Saturdays, the market will be open from 8 am to 2 pm and on Wednesdays from 3-7 p.m. The online market can also be accessed for orders.
One can shop for vegetables, meats as well, fresh produce, bakery goods, handmade goods, soaps, preserves, hand sanitizers, etc. More than 100 local vendors can be found on Saturdays and more than 50 on Wednesday afternoons. There are many vendors who display their wares at tables. Each vendor is a Manitoba producer.
Wednesday afternoons may be more intimate in numbers, but still offer the same variety of local goods that one finds at the Saturday market.
Marilyn Firth, executive director of the market, has had to adapt to the many changes that occurred when the novel coronavirus halted many venues in our province, and was able to put a new online ordering system in place.
Marilyn mentioned that the market online was established in April. The online market has generated over $100,000 in sales to date. These sales directly benefit the vendors since the market is not for profit.
Covid-19 Changes the Location of St. Norbert's Farmers' Market to Online/Inperson Hybrid
Because of the COVID-19 pandemic Sam Thompson St. Nobert Farmers' Market had to change their operations.
Smaller font Descrease article font size Larger font Increase article font size One of Winnipeggers' favourite spring sights, the opening of the St. Norbert Farmers' Market, will be a little different this year due to the COVID-19 The popular weekend hot spot has moved to a hybrid method, with an option to buy from some vendors online , while other vendors maintain a physical presence under the canopy and follow social-distancing protocols.
Marilyn Firth, the executive director of the market, stated that at this stage, there are no vendors selling food or soap products.
The market vendors will not be as numerous as people expect.
"That's actually giving us room to spread the vendors out as well so that there's room for people to have the space they need for social distancing in this situation." Story continues below advertisement Online customers will be able to pick up their orders via a drive-thru option on market days or by coming under the canopy to pick their items up.
Firth explained that the online order process is not new to the market. A winter market was opened in 2014 but this year it has been a completely different experience.
"I believe people will need to reimagine this market." It's such a loved place as a community gathering space, and we can't be that right now," she said.
All Facilities Have Been Designed To Go Right in The Heritage Site
The St. Norbert Farmers' Market has just opened new restroom facilities, right in time for the final Saturday of outdoor season. (Thomas Asselin/CBC) Representatives from the St. Norbert Farmers' Market cut a ribbon made of toilet paper on Saturday to celebrate new, permanent washrooms on the community site.
Since fall 2014 the Winnipeg Community Infrastructure Program provided funding. The washrooms will be open during the rest of the season and any other events.
PSA Studio's washroom design was used. Gardon Construction constructed them with a shipping box.
Marilyn Firth (Executive Director) of the farmers' market said that the facilities were designed to integrate right into the heritage area and that people who had been using port-a-potties in the past 20 years are now happy to have their own washrooms.
"We are thrilled that we can allow people to go into the washroom more comfortably than ever before," she added, adding that facilities have brought the market into the 21st century. "[People] are really excited to see our market … developing and growing. The community is grateful for farmers' markets. The special ceremony was attended by a variety of distinguished guests on Saturday.
Many of the market's members, as well as representatives from Community Places, the Winnipeg Foundation, were due to attend. Janice Lukes, a city councillor, was also there.
This year, the market will have access to the washrooms for only one Saturday: On Nov. 7, things move in door at the Eagle's Club, across the road.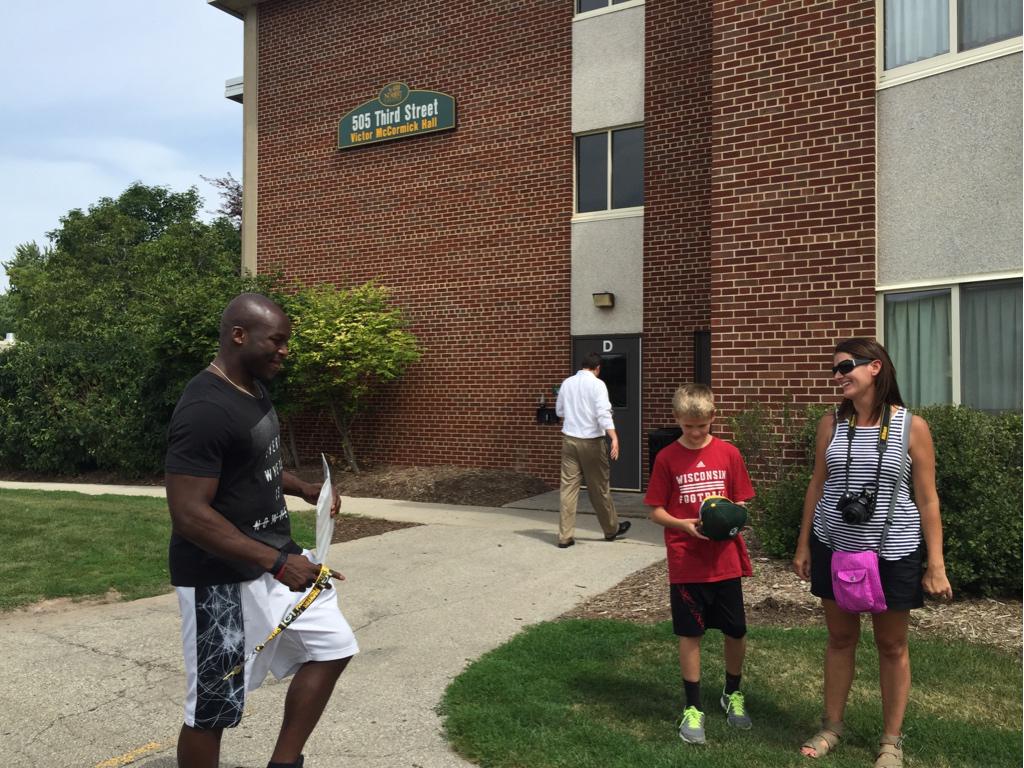 St. Norbert Farmers Market: Fresh Veggies and Good Foods
The Bread Lady, aka Natalie Dueck and her husband Jason, uses certified organic grains and natural, locally grown ingredients for her nutrient-rich breads, cookies, focaccia and buns. The St. Norbert Market is popular for their booth.
Address: 3514 Pembina Highway, just south of the Perimeter St. Norbert http://stnorbertfarmersmarket.ca/home Phone number: 204-275-8349 A trip to St. Norbert Farmers' Market is a food-lovers adventure. Even though you have an idea of what farm-fresh produce looks like, you are guaranteed to find more.
One example is: While we were hoping to get corn in spring, our luck ran out. Instead, we got fresh dill, freshly chopped cilantro, a huge ring of beef sausages, and large bags of kettle-corn popcorn.
St. Norbert Farmers' Market has both organic and farm-fresh goods. There is a wide variety of food vendors that offer fresh-picked vegetables and handmade soaps. Also, kiosks sell jewelry and other products like organic-flour breads, pickled veggies and homemade soaps. Also available are free-range chickens from Manitoba, Manitoba-raised beef and Elk, as well as sausages and cured smoked meats. Perogies and homemade pie can be purchased.
This is an ideal place to bring your family (dogs are allowed) and it's worth a visit for anyone visiting Winnipeg.
In business for over 24 years, the St. Norbert Farmers' market is still a family-run operation. Farmers and producers often visit the market and like to discuss their produce.
Insiders tip: Go early to get the best selection of fresh vegetables and herbs. Farmers restock their supplies throughout the day but will sell out.
.St Norbert Farmers Market